We are a movement & play based school with spacious rooms and limited furniture that are hidden away when not in use. Each room is used specifically for the activity intended for that room. Children are not in a set "classroom" for the day. Instead, every group rotates through each room to utilize the props and learning materials designated for the activity. We have 2 buildings on campus.
*please see our COVID-19 safety protocols for changes in our current layout*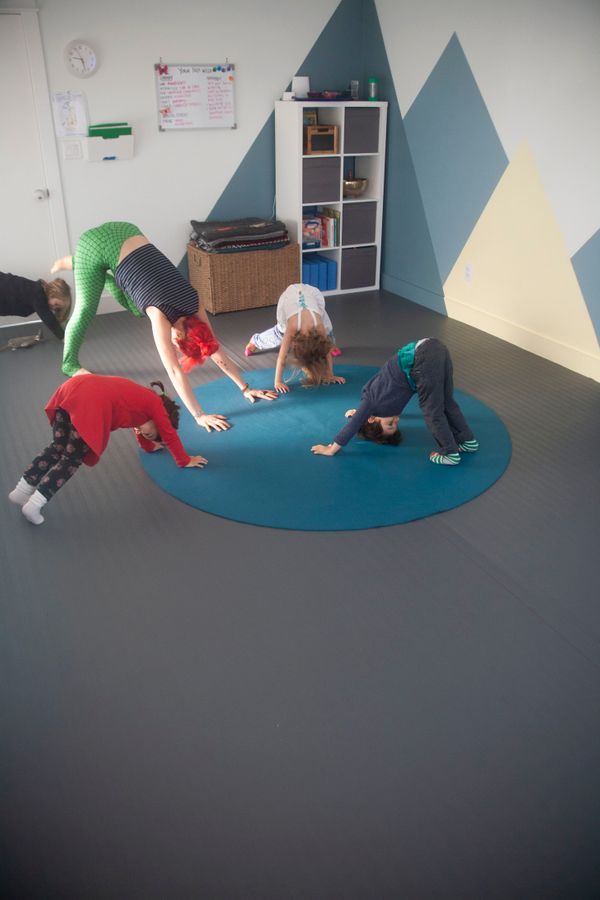 Om Base
This is where the heart of our program takes place. Om Base is filled with all Peacekeeper led activities. This includes daily yoga and our special activities such as music, Spanish, theater, nutrition and tinkering.
Zen Den
The Zen Den is our all child-lead activity building. Each of the three rooms in the building offer different spaces for children to explore art through different mediums, pretend play, meditation & relaxation.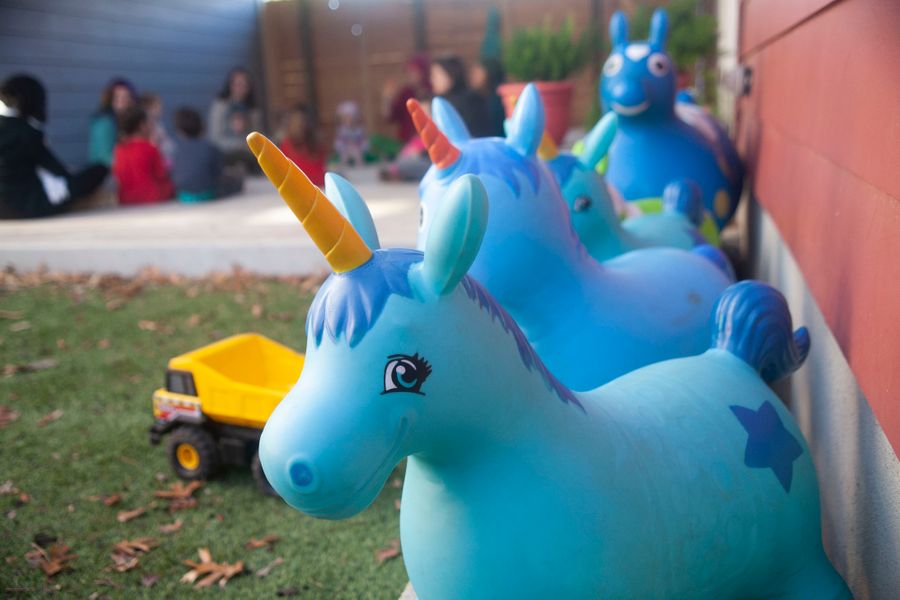 The Great Outdoors
The Great Outdoors is where we have our imagination playground and garden. We believe a playground is what you make of it. We do not have traditional playground equipment. Instead, we have big wooden cubes/blocks of varying sizes for the children to create a new and different playscape/city of their own each day. They are able to use gross motor skills to push, pull, and flip the blocks together and imagine they are in a spaceship or simply a bedroom. They can climb up, jump off, or walk across each block like it's a bridge to another world. There are endless possibilities when the imagination is at play.